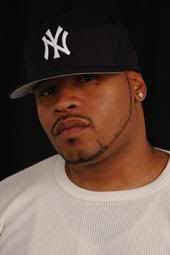 Say whats good to Harlem own ,Tom Gist.Gist is that no nonsense straight to the point M.C.You can feel his rhymes when e spits it.Ive been rocking with Gist for a minute and still feels he never and still doesn't get the shine he should get.So here I am doing my part,introducing you to yet another dope M.C..I caught up with him for a little Q and A and heres what happened.


1.FOR THOSE THAT DONT KNOW WHAT LABEL OR GROUP ARE YOU SIGNED TO PRESENTLY?

I'm signed to myself, Earlylite Ent II all day.

2.HOW DO YOU FEEL ABOUT TODAYS HIP HOP,AND WHEN I SAY THAT I MEAN IT ALL THE HOT SHIT THE WACK SHIT....HIP HOP AS A WHOLE AND ITS DIRECTION?

Hip hop is a funny thing, anything goes and the labels go with whats going at the moment. To me it's how it's always been....up for grabs.

3.WHATS THE ONE THING YOU THINK NEEDS TO HAPPEN FOR YOU TO TAKE THE WORLD BY STORM

I need that push that every new artist gets. We pushing with our own arms right now.

4.DO YOU THINK,THE INTERNET IS DESTROYING THE HIP HOP GAME,LIKE MANY PEOPLE COMPLAIN ABOUT?

No, it's give and take. You can't use the internet for free promotion then complain. I love the internet, bottomline if it's hot fans will support, so will major companies.

5.HOW DO YOU FEEL ABOUT WHERE YOUR AT IN YOUR CAREER THUS FAR,AND WHERE DO YOU ULTIMATELY WANT TO TAKE IT?

I'm good because I haven't failed at anything I've done yet. I wish things happen faster, but I'm learning as I go I'm getting wiser in my wait.

6.FAV. BIGGIE JOINT AND WHY?

Real niggas do real things.....the creative story telling grab me.

7.FAV. TUPAC JOINT AND WHY?

Dear mama......the honesty in his words got me on that one.

8.SANNI LATHAN OR NIA LONG AND WHY?

Nia Long....the way she looked when she came to the door in "The Best Man", man listen.

9.BALD , BUSH ,OR NEATLY TRIMMED?

NO INFECTION.....I don't give a fuck if she got a curl lol.

10.TOP 5 MC'S (IN NO PARTICULAR ORDER)

Big Pun, Ice Cube, Andre 3000, Slick Rick, Big Daddy Kane.


11.WHAT DID YOU THINK WHEN,YOUR TODAY WAS A GOOD DAY TRACK,WAS OUT FOR LIKE A YEAR AND DIDN'T REALLY GET KNOW LOVE UNTIL CAM JUMPED ON IT?

The funny shit is that song was out 4 years before Cam jumped on it. All I did was re-arrange bars but I didn't change any bars from the original. Honestly I wasn't salty about it, it made me feel like I can make timeless music which is a good thing to me

12.ANY WORDS,OR THOUGHTS FOR THE PEOPLE THAT THINK HIP HOP IS ALL NEGATIVE?

I ask those people how can a form of expression be negative? It's a billion dollar industry, it's big business, get in tune.

13.DO YOU THINK A PROMOTION SITE LIKE THIS WILL BE HELPFUL FOR ARTISTS,SUCH AS YOURSELF AND DJ'S,AND FANS WHO WANT TO ESCAPE FROM THE SO CALLED HIP HOP,THAT THEY PLAY ALL DAY ON T.V AND JUST CANT FIND THE HOT SHIT WE'RE LOOKING FOR?

For sure thats why I'm fucking with yall. We need more sites like this, there's a market for every type of music this is ours.

14.WHEN CAN WE DO SOMETHING FOR THE FIRST OFFICIAL STRICKLEE HIP HOP MIXTAPE?

Asap just tell me when.

15..LASTLY,WHERE CAN A DJ CONTACT YOU AND WHAT DO YOU WANT TO SAY TO ALL YOUR SUPPORTERS AND NEW FANS OUT THERE.AND ANY SHOUT OUTS.

15. Dj's and fans can hit me at myspace.com/harlemgist or tomgist.com To my fans I got some shit coming for yall, just gotta shout out my partner R.E, Manhattanville PJ's, Brick City, and the whole Dipset.