Posted by DJ DAME HUSTLE at 9:09 AM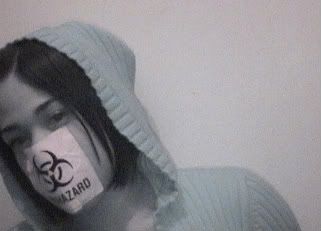 Say whats good to Signif.Yes for the second time ever we have a female MC.Signif is a breathe of fresh air.Not only in hip hop ,but the state of females in hip hop as well.Signif spit smooth blue flames like no other on the game.I cant front I just found out about her myself 48 hours ago and was pleasantly surprised as Im sure you'll be.I caught up with her for a lil Q&A Stricklee style and here's what went down.YOUR WELCOME............YOUR ALL WELCOME!

1.FOR THOSE THAT DONT KNOW WHAT LABEL OR GROUP ARE YOU SIGNED TO PRESENTLY?
I'm currently unsigned, but the Indie way is looking more righteous in these times.
2.HOW DO YOU FEEL ABOUT TODAYS HIP HOP,AND WHEN I SAY THAT I MEAN IT ALL THE HOT SHIT THE WACK SHIT....HIP HOP AS A WHOLE AND ITS DIRECTION?
Today's Hip Hop is cool. It's so many lanes so as a whole that's a broad question, but I feel it's in a good state and can only get better. But that's up to us…
3.AS A FEMALE ARTIST ,IS IT HARDER FOR YOU TO GET YOUR MUSIC TO THE MASSES,OR ARE THINGS STARTING TO SWING YOUR WAY?
Yeah, I think so, mostly stemming from the fact that I'm a female artist. Like hmmmmm what is she on? But the recent feed back from the album has been great, so things are starting to look up.
4.HOW DO YOU FEEL ABOUT MIXTAPES?
Mixtapes are the new LP, they're becoming more album-ish. With original beats, and thought out concepts.
5.DO YOU THINK, THE INTERNET IS DESTROYING HIP HOP,LIKE MANY PEOPLE COMPLAIN ABOUT?
I mean it's technology and it only gets stronger, it's making things easy for people who may not be serious about the craft. As far as sales definitely, but if the artist is putting out quality music their fans will support.
6.HOW DO YOU FEEL ABOUT WHERE YOUR AT IN YOUR CAREER THUS FAR,AND WHERE DO YOU ULTIMATELY WANT TO TAKE IT?
I feel like I have more people to reach, but as I climb I'll continue to sharpen my pencil. Ultimately I want to take it as far as I go, then break those doors down and keep moving upwards.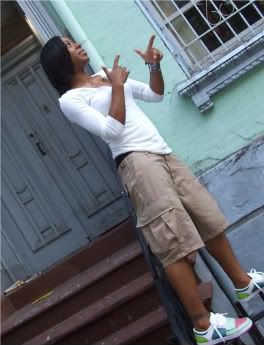 7.EVERYBODY I LET HEAR YOUR MUSIC IS FEELING IT,HOWS THE FEEDBACK BEEN ON THIS PROJECT?
The response and feedback has been so positive, I'm just glad that people are feeling it. Which makes me want to release more projects.
8.WAS THEIR ANY ONE FEMALE M.C. THAT MADE YOU WANNA GET IN THE GAME?
I think Foxy Browns III Na Na joint did it. lol
9.FAV. BIGGIE JOINT AND WHY?
Sky's The Limit -I like when Big flipped it to show that other side, but still venomous at the same time.
10.FAV. TUPAC JOINT AND WHY?
So Many Tears- That joint was so infections to me at such a young age it just stuck to me..
11.HOW DID YOU FEEL ABOUT THE MISS RAP SUPREME SHOW(IF YOU SAW IT)? Didn't catch it…
12.TOP 5 MC'S (IN NO PARTICULAR ORDER)
Big L Nas Elzhi Andre 3000 & Jay Z

13.ANY WORDS,OR THOUGHTS FOR THE PEOPLE THAT THINK HIP HOP IS ALL NEGATIVE?
You can never say all Hip Hop is negative if you haven't taking in a good dosage of the genre from different angles. Just because I don't listen, or understand something I wouldn't write it off with out giving it a chance, which is what most do.
14.DO YOU THINK A PROMOTION SITE LIKE THIS WILL BE HELPFUL FOR ARTISTS,SUCH AS YOURSELF AND DJ'S,AND FANS WHO WANT TO ESCAPE FROM THE SO CALLED HIP HOP,THAT THEY PLAY ALL DAY ON T.V AND JUST CANT FIND THE HOT SHIT WE'RE LOOKING FOR?
I definitely believe so, with the internet new music is always at your finger tips all you have to do is listen, a lot of the hip hop sites are taking it that much further by putting unknown, or up and coming artist on their sites if they believe their music's quality.
15.LASTLY,WHERE CAN A DJ CONTACT YOU AND WHAT DO YOU WANT TO SAY TO ALL YOUR SUPPORTERS AND NEW FANS OUT THERE.AND ANY SHOUT OUTS.
Thanks to STRICKLEEHIPHOP for the feature, LOVE. Shouts to everyone who's listening to the new album and passing it on. You can download the album @ signif.bandcamp.com. Hit me up @ signifthegift.com or on twitter @signif
Heres Signif's Latest LP Download it ASAP.....Its Dope!
LINK