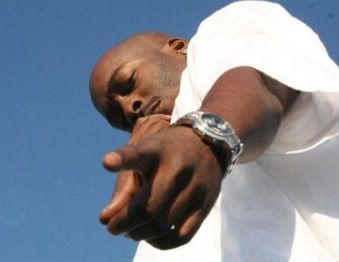 True Hip Hop Heads from around the planet.I bring to you.Hip Hop pioneer Smooth Da Hustler.Smooth stepped on the scene in the Mid 90's and his album became a instant classic to those that matter.His hard original style forever changed the game and definitely opened the door for many of todays MC's.Every now again Im blessed to do a Interview with one of the Greats who was apart of the dopest time in hip hop.So Enjot.YOUR WELCOME...........YOUR ALL WELCOME


1.FOR THOSE THAT DONT KNOW WHAT LABEL OR GROUP ARE YOU SIGNED TO PRESENTLY?
SMG – my own imprint. I been independent ever since the Profile deal, and I'm lovin' it!

2.HOW DO YOU FEEL ABOUT TODAYS HIP HOP,AND WHEN I SAY THAT I MEAN IT ALL THE HOT SHIT THE WACK SHIT....HIP HOP AS A WHOLE AND ITS DIRECTION?
I feel it ain't enough substance in the "hard" stuff…in music period. Rap and Hip-Hop is R&B now…except for the few joints that you hear on the late night blast off. You'll get a hard record every now and then. I really don't know where it's going…I know where I'm trying to take what I'm doing, though, and that's back to the essence.
3.AS A OG ARTIST IN THE GAME,IS IT HARDER FOR YOU TO GAIN NEW FANS WITH THE SHIFT IN HIP HOP GOING FROM SKILLZ TO GIMMICKS?
No, it's just that all the gimmick stuff is perpetuated by the money, the machines, and Corporate America… What I mean when I say this; if you feel that you have to change anything that you feel strongly about, simply because your counterparts want to roll with the rest, and you want to roll with the real, then you should roll with how you feel, and that's what I do. Just be yourself, at the end of the day, I stay consistent, there are people that like you and don't like you, but they can respect you, and respect goes a long way. So if they respect realness, then I'm gaining them…if gimmick is what they're into, then that's what it is.

4.HOW DO YOU FEEL ABOUT MIXTAPES?
I feel they're necessary to help spread your brand. Plus, you can have each song from different artists that you like all on one CD. I also feel, if you can make a bunch of mix tapes, just to promote yourself, then you can make an album to promote yourself, because the same effort that goes into making a mix tape, can go into making an album. There are no BDS reports, and it doesn't count as a record, when it's just a mix tape. It's cool if you want to be 'street famous,' and get that promotions real quick. I think that all artists should do both…but I respect the hustle of the mix tape game.

5.DO YOU THINK,THE INTERNET IS DESTROYING HIP HOP,LIKE MANY PEOPLE COMPLAIN ABOUT?
No, I think that Hip-Hop destroys itself. Hip-Hop is culture based, so anyone that wants to speak out on struggle and survival period, it can continue. If we dilute Hip-Hop itself, then that is how we can continue to destroy it. I think that the Internet helps Hip-Hop in a lot ways; as an independent artist, I might not be able to reach France or Germany, and ship out the record, but with the beauty of the Internet, you can get your stuff out there a lot quicker, and you have access to millions upon millions of people, you just have to make yourself accessible. Plus, if it were not for the Internet, y'all probably wouldn't of found me…lol.
6.HOW DO YOU FEEL ABOUT WHERE YOUR AT IN YOUR CAREER THUS FAR, AND WHERE TO YOU ULTIMATELY WANT TO TAKE IT?
I think I'm at a breaking point, where I'll actually be able to express myself as I've always been doing, but in a bigger medium. Through the years, I've learned a lot, and understand the mechanics of the industry. So, with that being said, I can only fail, if I fail to pursue greater heights. I've already succeeded a lot and in a lot of my personal goals, I achieved, but I'm still trying to be a better man and father, which is why I took the initial hiatus.

7.FAV. BIGGIE JOINT AND WHY?
'Long Kiss Goodnight,' I love a lot of Biggie shit, and shouts to the RZA, that track was ridiculous…a Brooklyn nigga on a Staten Island produced track.

8.FAV. TUPAC JOINT AND WHY?
'Dear Mama,' because I looooove my mama…lol. I think it was noble of him to show the faults of himself and his mother, and I could relate to that, because I went through those same things….so, that's why that joint is dope.

9.SANNA LATHAN OR NIA LONG AND WHY?
I would have to say Nia Long w/ the 'Friday' haircut.

10.BALD , BUSH ,OR NEATLY TRIMMED?
Neatly trimmed.

11.TOP 5 MC'S (IN NO PARTICULAR ORDER)
Aside from Trigger Tha Gambler, I would have to say; Rakim, Big Daddy Kane, KRS-1, Eminem and Kool G. Rap (in no particular order).

12.ANY WORDS,OR THOUGHTS FOR THE PEOPLE THAT THINK HIP HOP IS ALL NEGATIVE?
Hip-Hop is what people take out of it. If you take the negative out of Hip-Hop, then that's what you get, because some people can listen to a grimy sounding song, and it can be reality based from the message…it's all what you pull from the song. Now, if it's an idiotic fucking song, then that's what it is. Hip-Hop itself has never been negative, to the real niggas that lived this shit, this is their reality, as well as mine, and there ain't nothing negative about a person's reality.

13.DO YOU THINK A PROMOTION SITE LIKE THIS WILL BE HELPFUL FOR ARTISTS,SUCH AS YOURSELF AND DJ'S,AND FANS WHO WANT TO ESCAPE FROM THE SO CALLED HIP HOP,THAT THEY PLAY ALL DAY ON T.V AND JUST CANT FIND THE HOT SHIT WE'RE LOOKING FOR?
Most definitely, because any spot that you can go to, that knows that real shit, and features that real shit, like this joint does, can't do nothin' but help.

14.WHAT CAN WE EXPECT FROM YOU IN THE FUTURE?
The unexpected, and more records…joints from my brother, Trigger Tha Gambler, cartoons, music, record label ventures, educational programs…there is no limit…they just can't box me in. I want to be remembered as somebody that never forgot where he came from, I'm trying to stay connected to the problems that burden our youth…'cause shit, I am them.

15.LASTLY,WHERE CAN A DJ CONTACT YOU AND WHAT DO YOU WANT TO SAY TO ALL YOUR SUPPORTERS AND NEW FANS OUT THERE.AND ANY SHOUT OUTS.

I want to big up anyone that has supported anything that I've ever done. I'll continue to bless you with that real, uncut shit, and they can hit up
smoothdahustlermusic@gmail.com
or hit me on MySpace at myspace.com/smoothdahustler, tweet me at twitter.com/smoothehustler or
www.smoothedahustler.com
– sign up for my mailing list. Shouts to all the DJs, Mix Tape DJs, college radio and VCast & Podcast shows, and blog spots like this one, for keeping real Hip-Hop alive. You can catch me, because I'm always "everywhere from no where rolling around." BK all day!
New Joint
Back Grinding
LINK
Classics
Hustlin
Broken Language